How to Add Personal Clips
While ClassHook's library has a plethora of clips that are easy to browse through, educators may already have favorite clips that are bookmarked from various places on the Internet. You can store all your clips on ClassHook, regardless of their status in the ClassHook library, with Personal Clips for an easier way to manage all your teaching materials.
This article will take you through the process of creating Personal Clips. For more information on what Personal Clips are, check out this support article.
Video Tutorial
Step 1: Click "Add Clip"
You can access Personal Clips under My Clips > Personal Clips in the top menu. Follow these simple steps to create your own Personal Clip.
Once you have accessed your dashboard or your clips, click "Add Clip."

Step 2: Fill out the Form
Add Clips Manually

Once you click "Add Clip," a form will appear asking for URL, clip title, start and end time, grade level, privacy, and description. The only required sections are URL and clip title, but the rest helps you stay organized!
Add Clips Through YouTube
You can also search for specific clips to add directly from Youtube. At the top of the form is a second tab, press "Search on Youtube" A search bar will appear where you can enter keywords related to the video you're looking for. Once you find the clip you want press the "Add Clip" button directly under the video.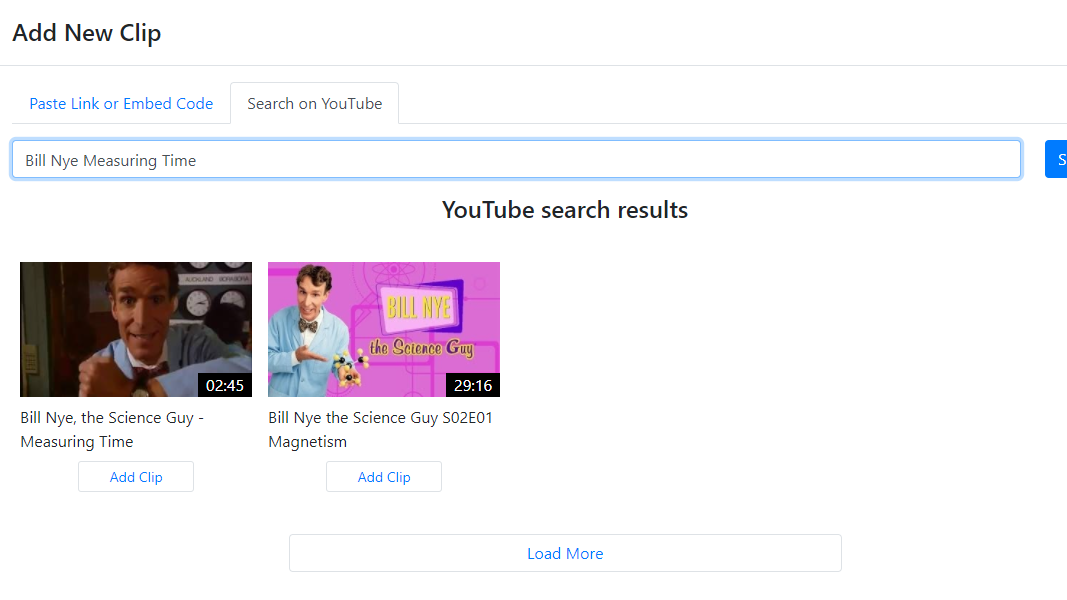 This will auto fill the URL, Start time, End time, and Clip Title sections of the form, all of which are editable.
Step 3: Click "Add New Clip"
Once your form is complete, press "Add New Clip."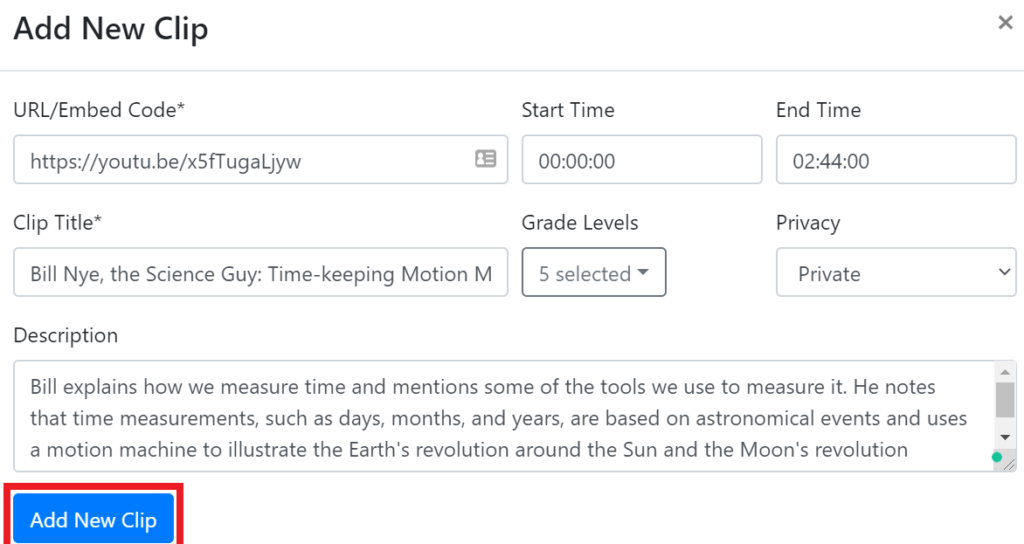 Step 4: Voila!
Congratulations! You have added a Personal Clip to ClassHook! You can now access your clip from Personal Clips.