Automatically Skip Profanity on ClassHook
Note: This is a ClassHook Premium feature.
ClassHook helps educators find videos from a variety of media. As useful as videos are in the classroom, we know that not all clips are 100% G-rated. Sometimes you come across the perfect video only to find that it contains profanity. With ClassHook, you can safely show that video to your class using Automatic Profanity Skipping. Follow the steps below to enable this feature, and you won't have to worry about profanity in your classroom again!
Video Tutorial
Step One: Click the Closed Captioning Button
Click the "CC" button beneath the video description to control caption settings.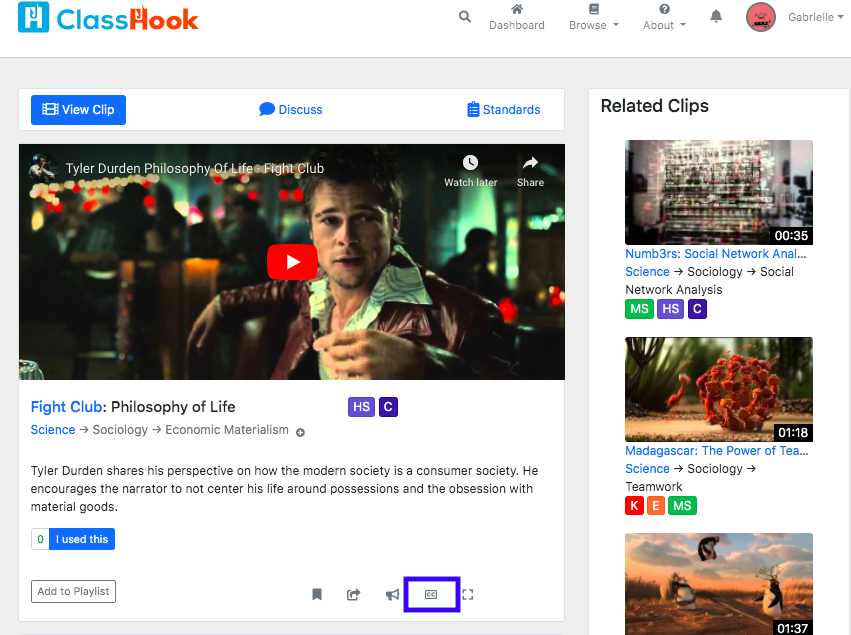 Step Two: Select "Skip Profanity"
Toggle the "Skip Profanity" option, and the clip will automatically skip over the parts of the video that use profanity when you play the video back.
You also have the option of turning on subtitles and censoring the captions. If you toggle "Subtitles" and "Censor Profanity" the subtitles will add the word "[censored]" in the place of the word. Keep in mind that if you choose to censor subtitles, the audio will still play. To avoid all profanity, we recommend enabling both profanity skipping and censoring.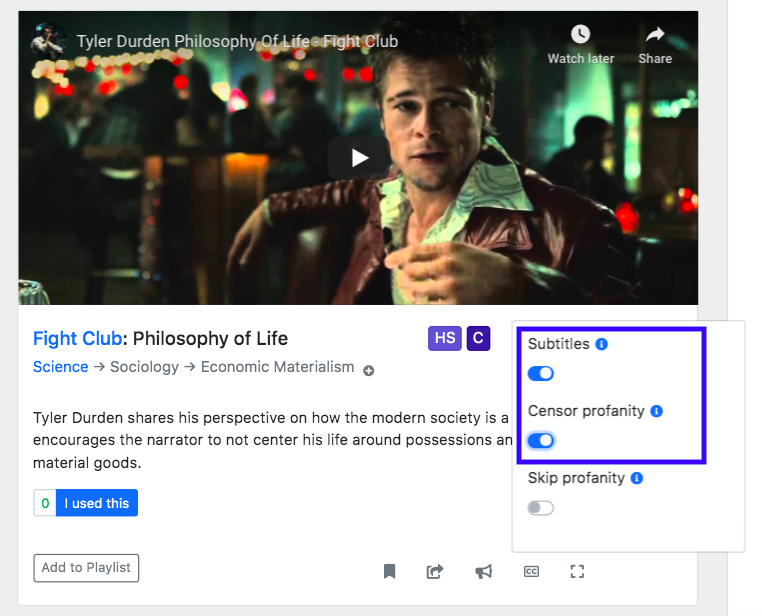 ClassHook's video library is constantly growing in a variety of subjects. By allowing you to skip profanity present in videos, we hope you'll feel comfortable using a variety of videos in the classroom and with your students.