How to Redeem a Gift
Congratulations! If you are here, someone has chosen to gift your classroom a subscription to ClassHook Premium. You should have received an email that includes instructions to redeem the subscription.
Video Tutorial
Navigate to the Billing Settings page to redeem the gift. There, you will click on Redeem Code.
When the box pops up, enter the designated code available to you in the email and click Redeem.
You should be met with a message like the one pictured below, which indicates that the gift has been redeemed and the date when it expires.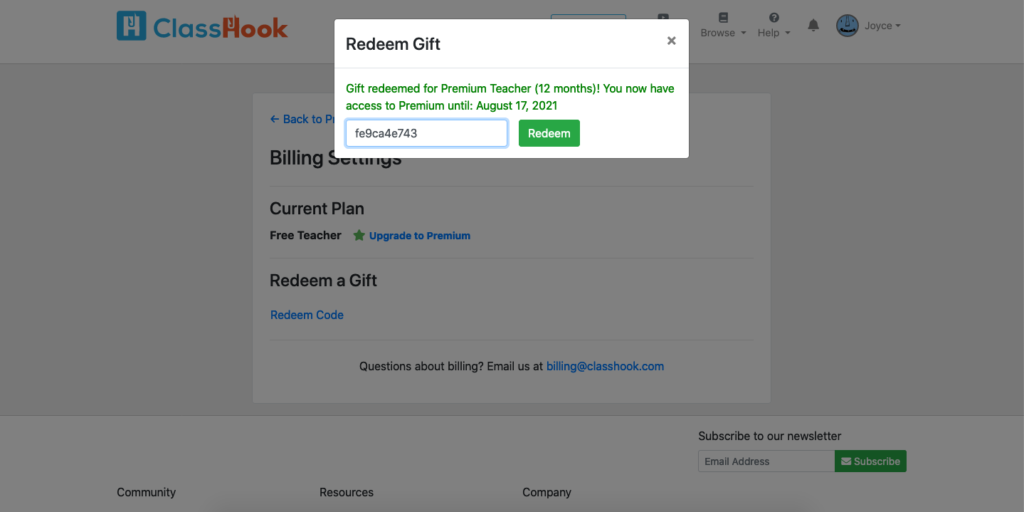 Any questions about this may be directed to our team at billing@classhook.com.