How to Embed ClassHook Clips in PowerPoint
Whether it be for a class lecture or student presentation project, including video clips into PowerPoint presentations is a useful tool for enhancing the lesson and engaging with students. After a quick search on ClassHook for the perfect clip to show the class, it is now time to embed it into your PowerPoint. If you are unsure about the process, no worries; it's super simple. Just follow along below!
*Please note that this process works best with clips derived from YouTube due to limitations of PowerPoint.
Video Tutorial
Step 1: Find a clip on ClassHook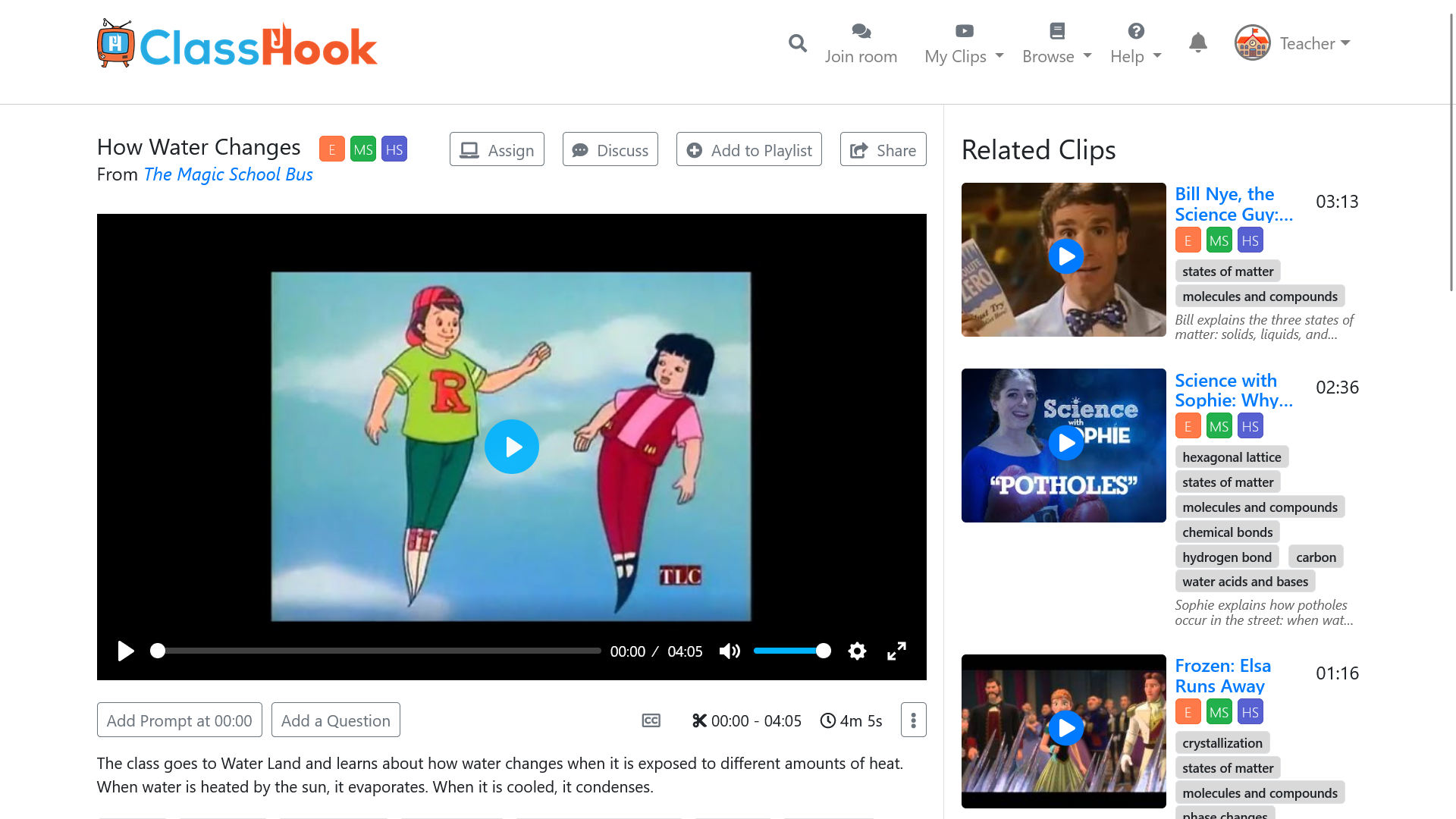 Step 2: Click on the Share button
Click on the Share button above the video.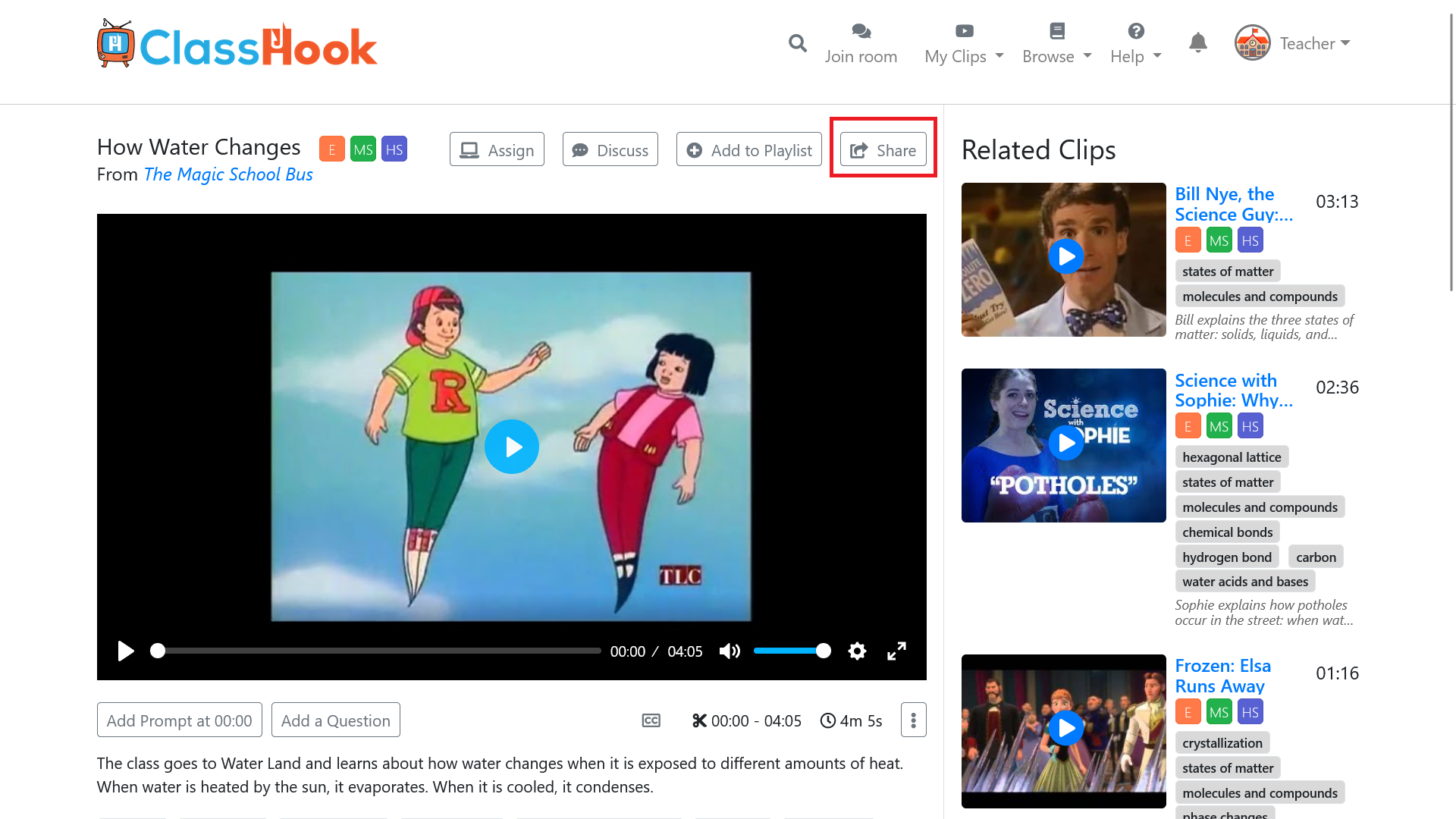 Step 3: Get the Embed code
After clicking on the Share button, a popup will appear with options for sharing the clip. Select the Embed option, then copy the embed link under "Google Slides and PowerPoint."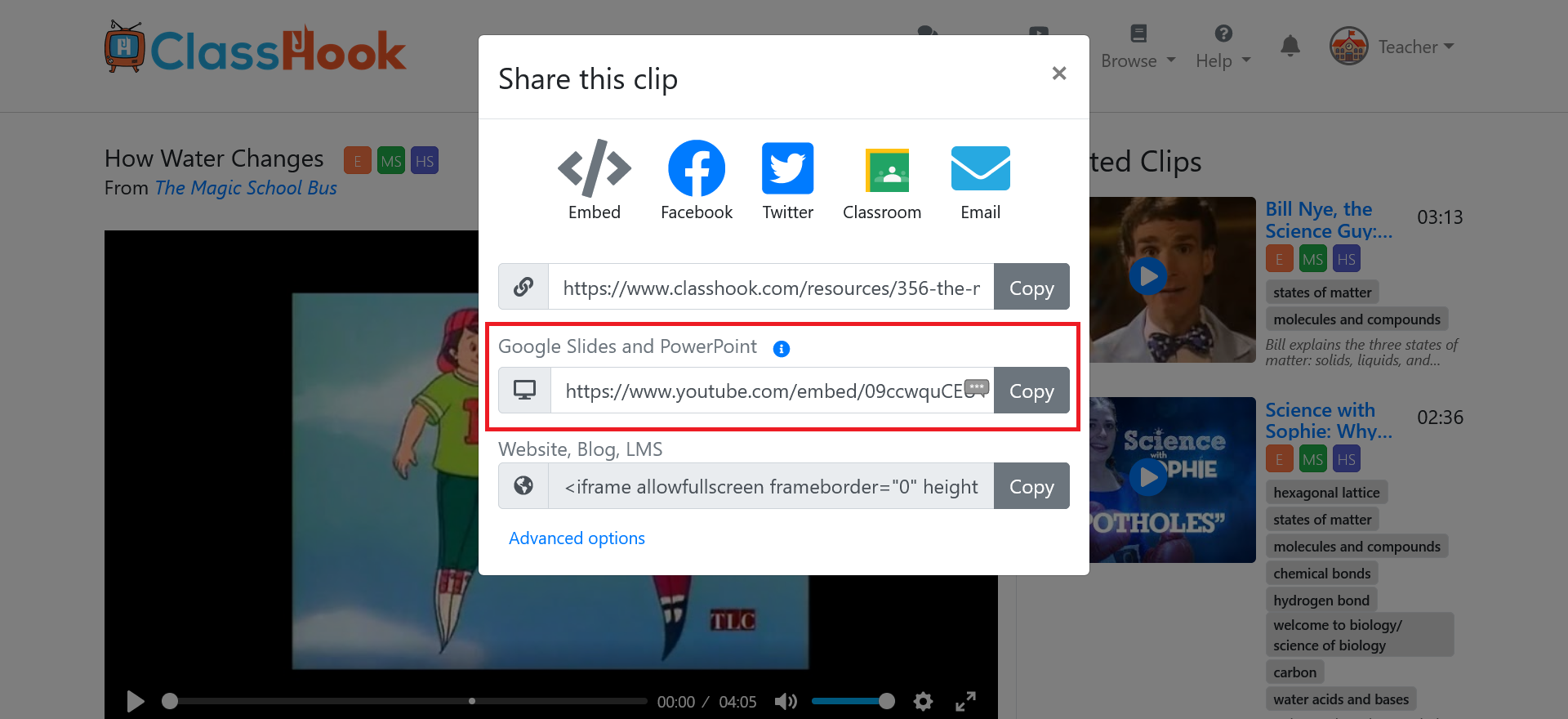 Step 4: Open PowerPoint
Open your PowerPoint presentation, and choose the slide to which you'd like to add the clip.
Step 5: Insert a Video
In the action menu at the top, select Insert > Video > Online Movie…
Step 6: Paste the embed code
Paste the embed code or embed link into the space provided. Then click Insert.
Step 7: All done!
Voila! The clip will appear on your PowerPoint slide.